For iOS 9 and above
To completely uninstall Betternet from your iOS device:
Touch and hold the Betternet application icon until your app icons start to jiggle.
Tap the X that appears at the top-left corner of the Betternet icon.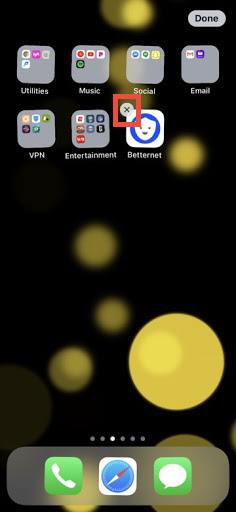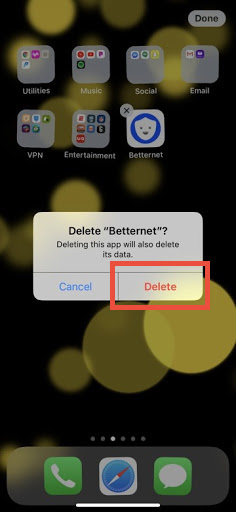 Reboot your device to remove any VPN profile left (if any)
The configuration profile will be automatically removed along with the application and you don't need to do it manually as it is done with previous versions.