With Mac OS on Betternet we have limited settings but settings like split-tunneling, VPN Protocols, and Auto-protect is on the roadmap and those settings will be available in the future. Please take a look at our current settings below: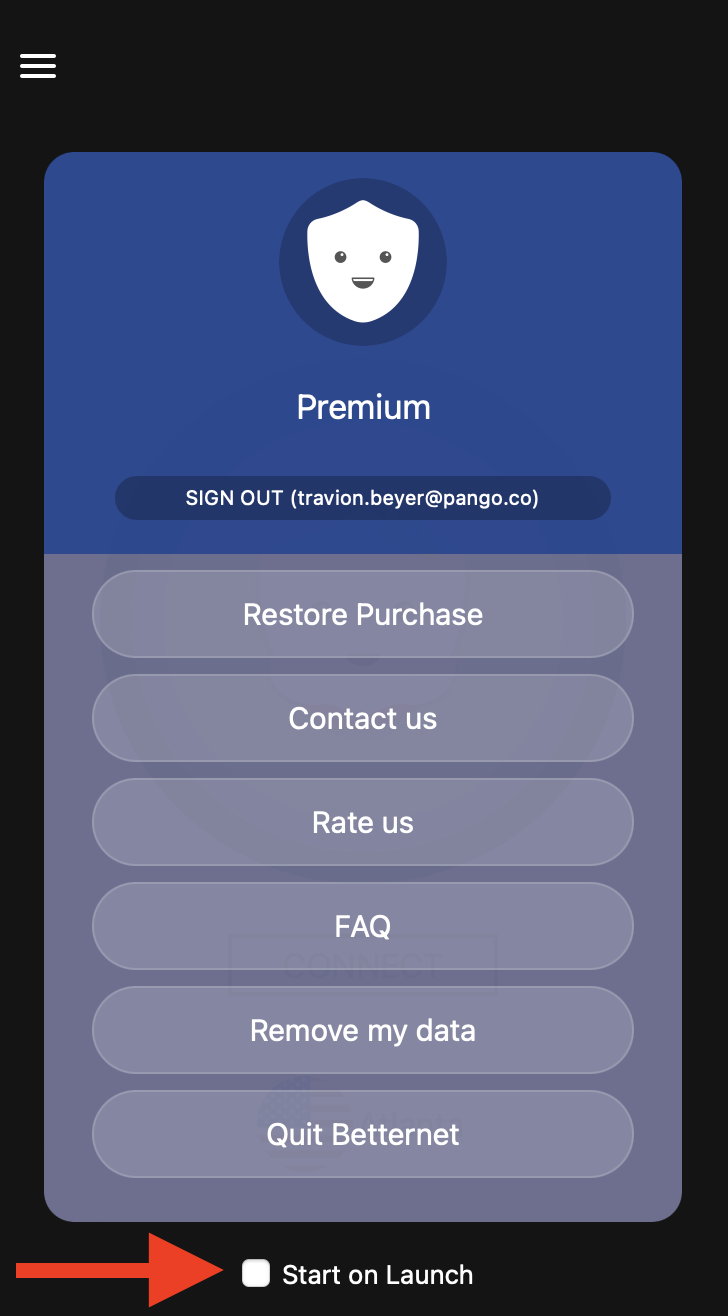 We currently only have one setting available, and it is start on launch.
Start on Launch
With a start-on-launch enabled, the VPN will automatically turn on when you either wake the device up or turn your Mac on.